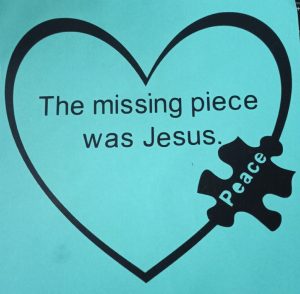 Colossians 2:10
"in Him you have been made complete."
It's about the heart of the relationship!
At His Healing Hands, we study what the Word of God says about Healing! Not only that, we put His Word to work through our faith in Jesus Christ our Saviour!
But He was wounded for our transgressions, He was bruised for our iniquities; The chastisement for our peace was upon Him, And by His stripes we are healed.
who Himself bore our sins in His own body on the tree, that we, having died to sins, might live for righteousness—by whose stripes you were healed.
Hi, my name is Julie and this is my healing story. Before I knew a thing about healing, the Lord showed me who He is. I was diagnosed with a stomach ulcer on a Thursday. Sunday after the morning church service the Lord laid on my heart to return for the evening service. I could Not shake the feeling. When I got to church they were having Healing prayer. The pastor laid hands and anointed me with oil. The Lord touched me but I didn't 'feel' any different! The next morning I devoured the Word– I couldn't get enough! I had the leading to go back to the doctor, but when I called the nurse thought I was crazy 😣. I begged, saying "you don't understand, something happened at church last night!". Finally I convinced her to ask the doctor. I had another x-ray on Tuesday which confirmed the ulcer was GONE❗❗❗🙌🙌🙌🙌
We would love to hear from you!
Sign up for our newsletter